Even though Nintendo tends to make games that are good for families, the current-gen system has a lot of great horror games.
Nintendo has always been known for making games that are good for the whole family. The Japanese video game company's platforms have a lot more E-rated games than its competitors. But with the Switch, Nintendo has shown that it can offer a good mix of games for kids and games for adults. For example, the Switch has a wide range of scary games.
There are a lot of great survival horror games for the Switch, far more than for any other Nintendo device. Here are some great survival horror games for the Switch that you can play.
Paratopic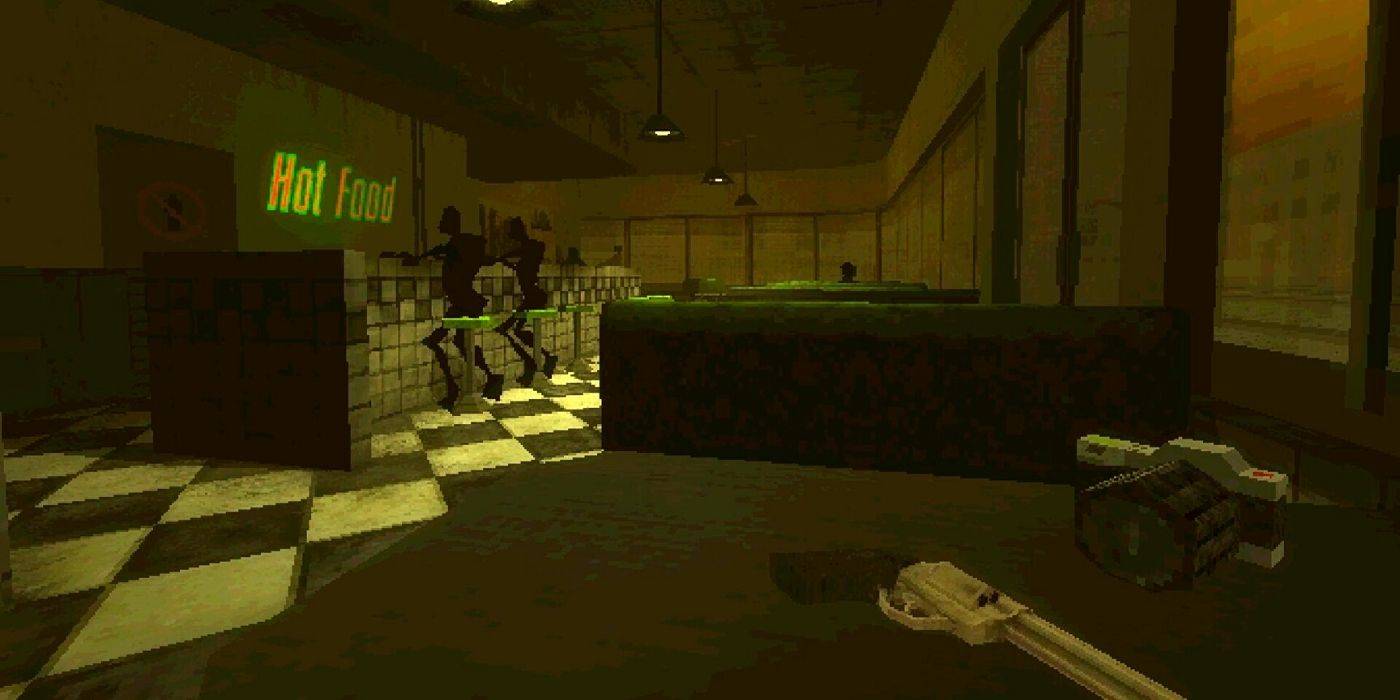 The Nintendo Switch is a great place to play short story games, and Paratopic is no different. It has kept players interested on many devices, including the Nintendo Switch. In this short horror game, the player controls three different people whose stories all intersect in some way as they explore a world that looks and feels like a VHS tape.
Horror fans should try out Paratopic, which has been called one of the best horror games to come out recently. The game is filled with images and takes place in a world that looks a bit like the player's own.
Bioshock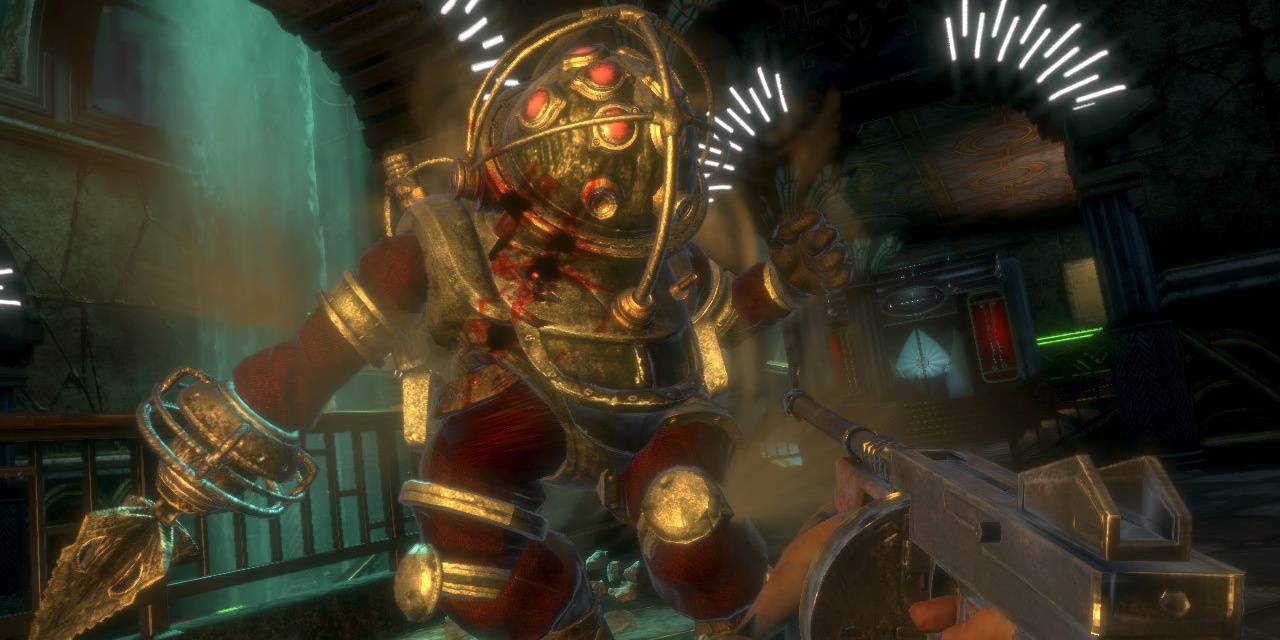 Bioshock is by far one of the best first-person horror games that has made people want a fourth installment. Even though there hasn't been news about a new title yet, players can now buy the Bioshock collection and play all three games on the Nintendo Switch.
The collection works pretty well on the six-year-old console with little to no stuttering. It also makes Bioshock a game that can be played on the go if players are ready to face their fears in public.
Metro 2033 Redux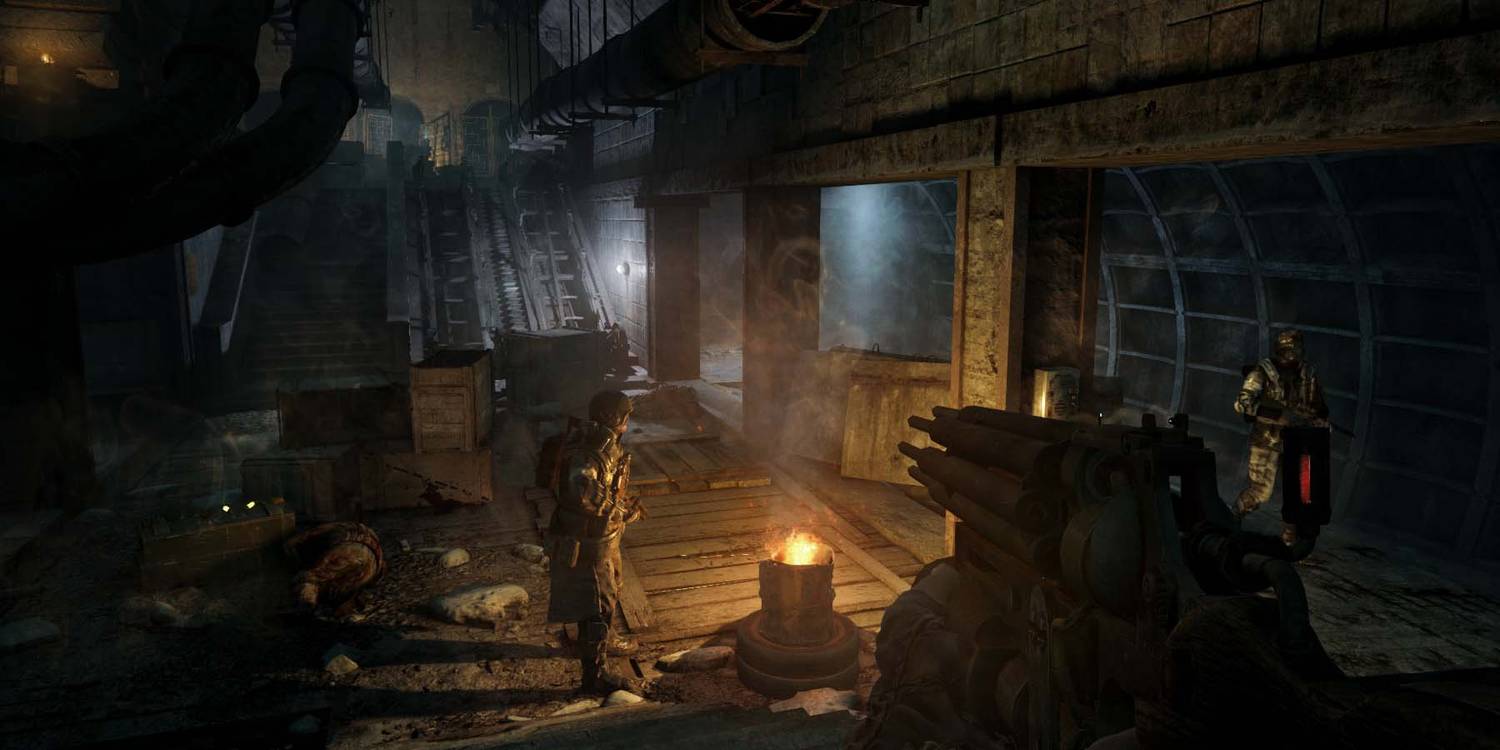 Metro 2033 is a famous horror game that continues the trend of first-person shooter horrors. It is set in a post-apocalyptic Russia where people are forced to live in the subways, which are full of dangers.
Metro 2033 Redux is a remastered version of the game that has been remade with a better engine so that it can be played on the Switch. This classic has become one of the best horror games on the Nintendo Switch because of its amazing story and tense times as players explore deeper into the subways where mutants lurk.
Don't Starve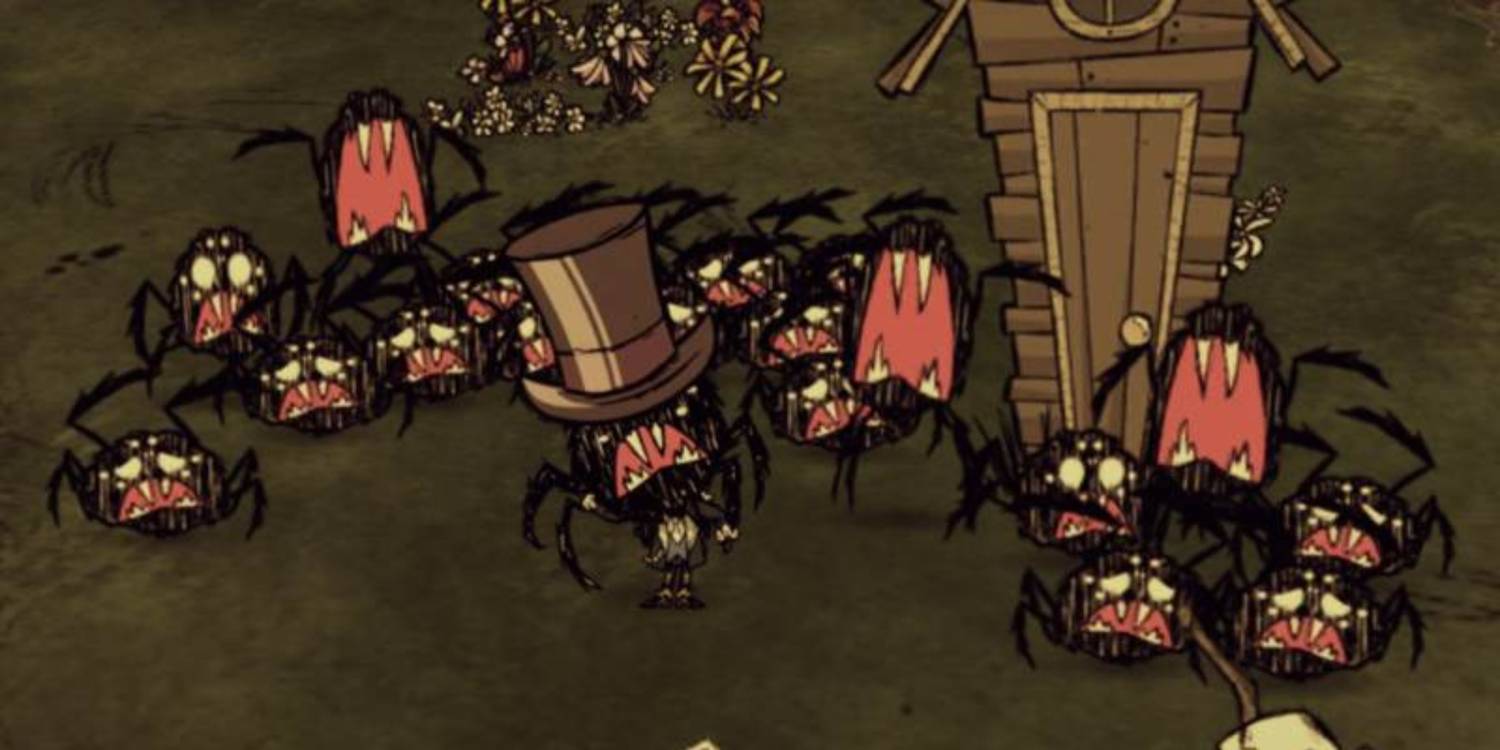 The Nintendo Switch is a great way to play first-person horror games, but it's also a great way to play survival horror games. Don't Starve is a great example of this because it has been played on a lot of different platforms, like the PS Vita, which has made it easy to move to the Switch.
Even though it doesn't look as scary as other horror movies, the risks of the dark and the rush to get home before nighttime are still horrifying. Don't forget to talk about the other monsters that players will have to deal with.
Signalis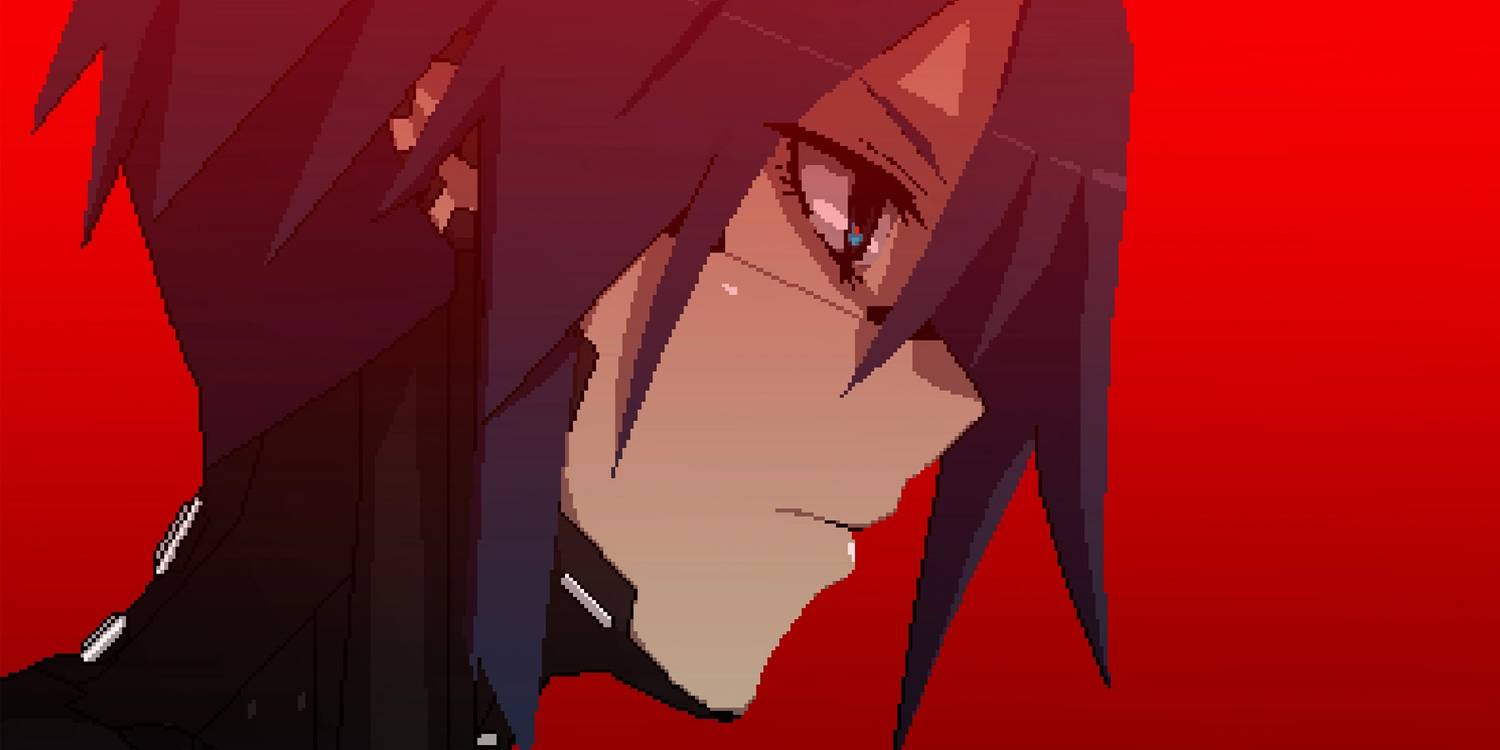 Signalis is a standard pixel horror game that takes place in a future world where people have taken over the whole solar system. You play as Elster, who wakes up in a world she doesn't remember. Your only goal is to find your partner.
When going on an adventure into the unknown, players will need to be on the lookout for all kinds of dangers. This game's sci-fi parts go well with its survival horror style, making it a must-play for anyone who wants to play a horror game on their Switch.
Amnesia Collection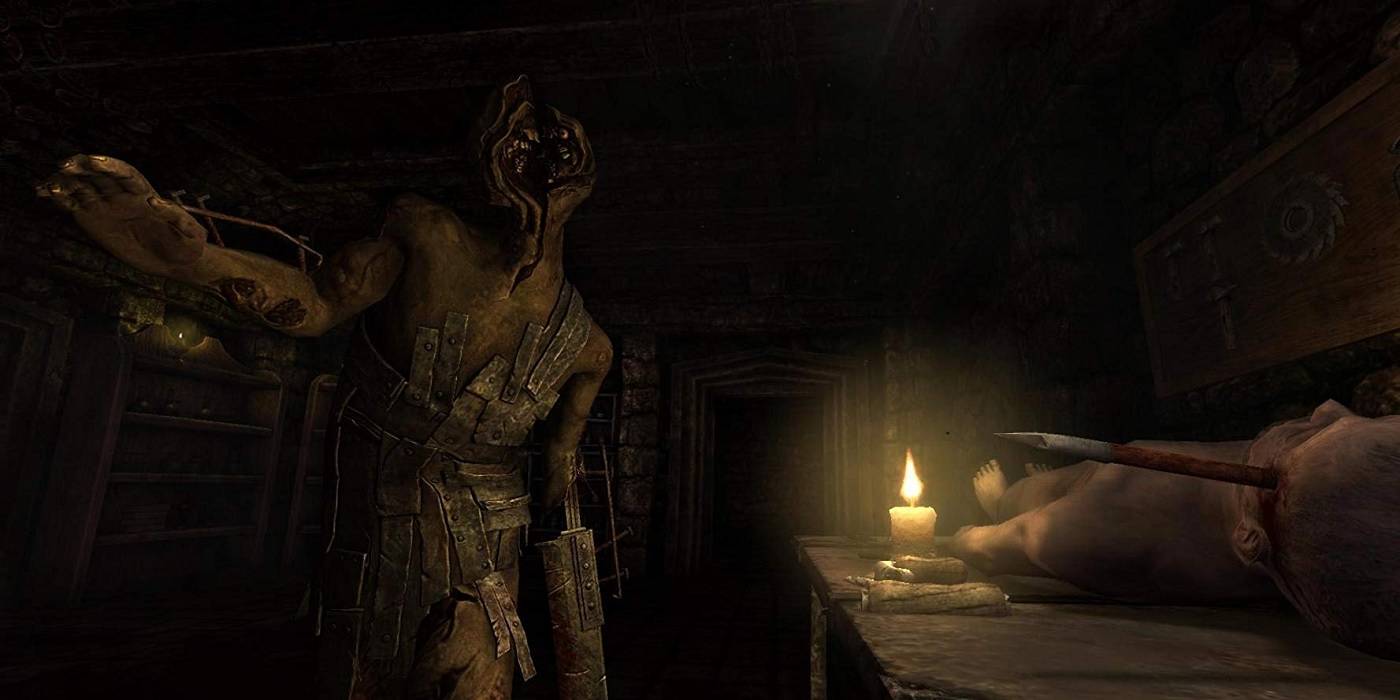 Amnesia: The Dark Descent is considered by many to be one of the best survival horror games of the last ten years. When it came out in 2010, it brought a lot of new ideas and game features to the survival horror genre, which gave it a new lease on life.
Ten years later, the game is still going strong. Amnesia: Justine and Amnesia: A Machine for Pigs have been added to the collection, but The Dark Descent is clearly the best part.
Outlast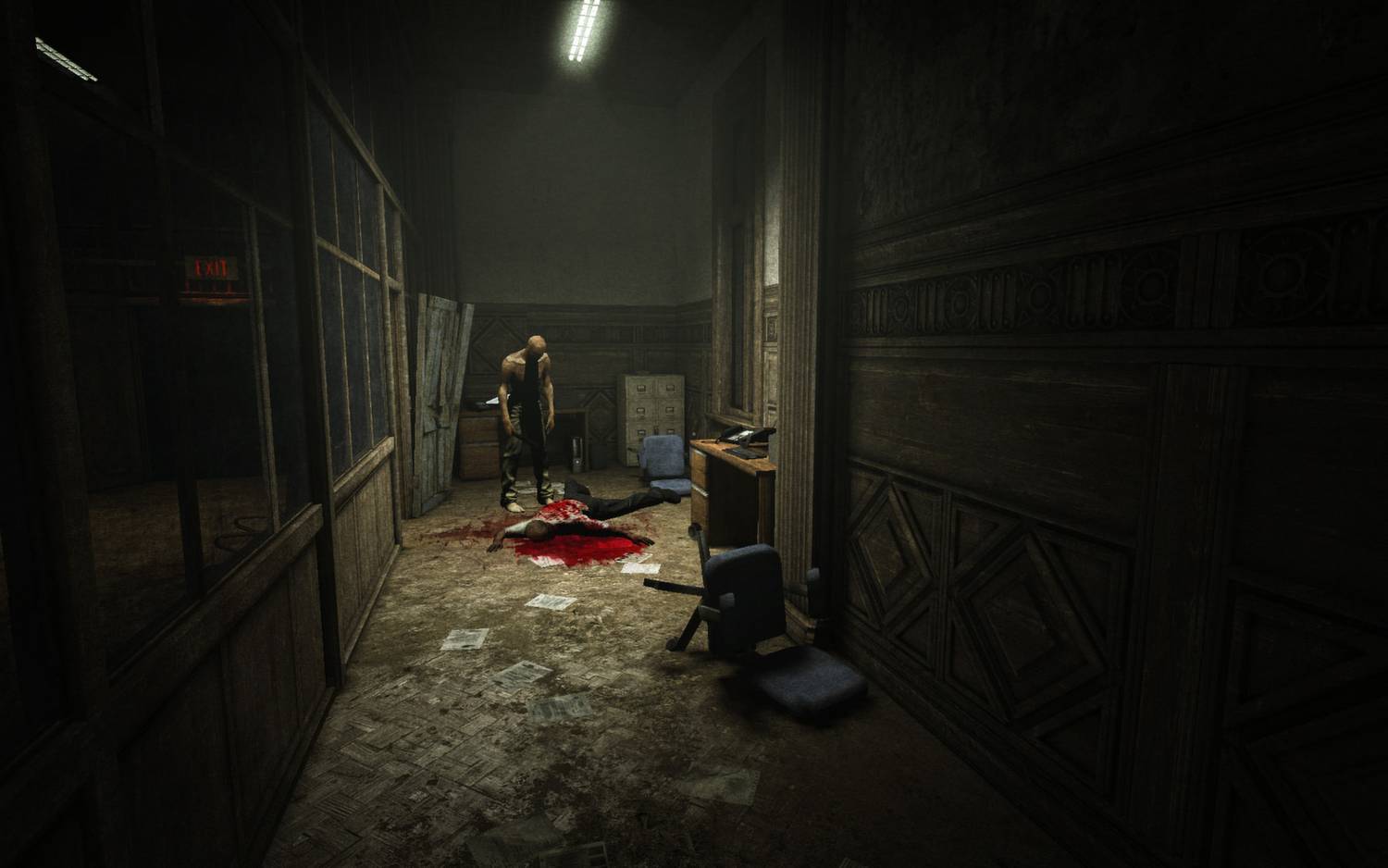 It's hard to believe that Outlast has been out for seven years now. It came out in 2013. This game takes place in an old insane hospital and is one of the most violent and stressful horror games ever made. Since Outlast came out, many other scary games have tried to copy its style, but most haven't been as good as the original.
Outlast is also one of the best third-party ports to the Switch. The game runs at a buttery smooth 60 frames per second, and the graphics haven't changed much.
Alien: Isolation
Alien Isolation is another great Switch port that you shouldn't miss. It's a very scary game that's kind of like a sequel to the 1979 sci-fi horror movie of the same name. As Amanda Ripley, daughter of Ellen Ripley, the player must get away from a Xenomorph that has gotten on their ship.
The game is scary because the Xenomorph is very smart and the player doesn't have any weapons to protect themselves. This makes for an unforgettable horror experience.
Detention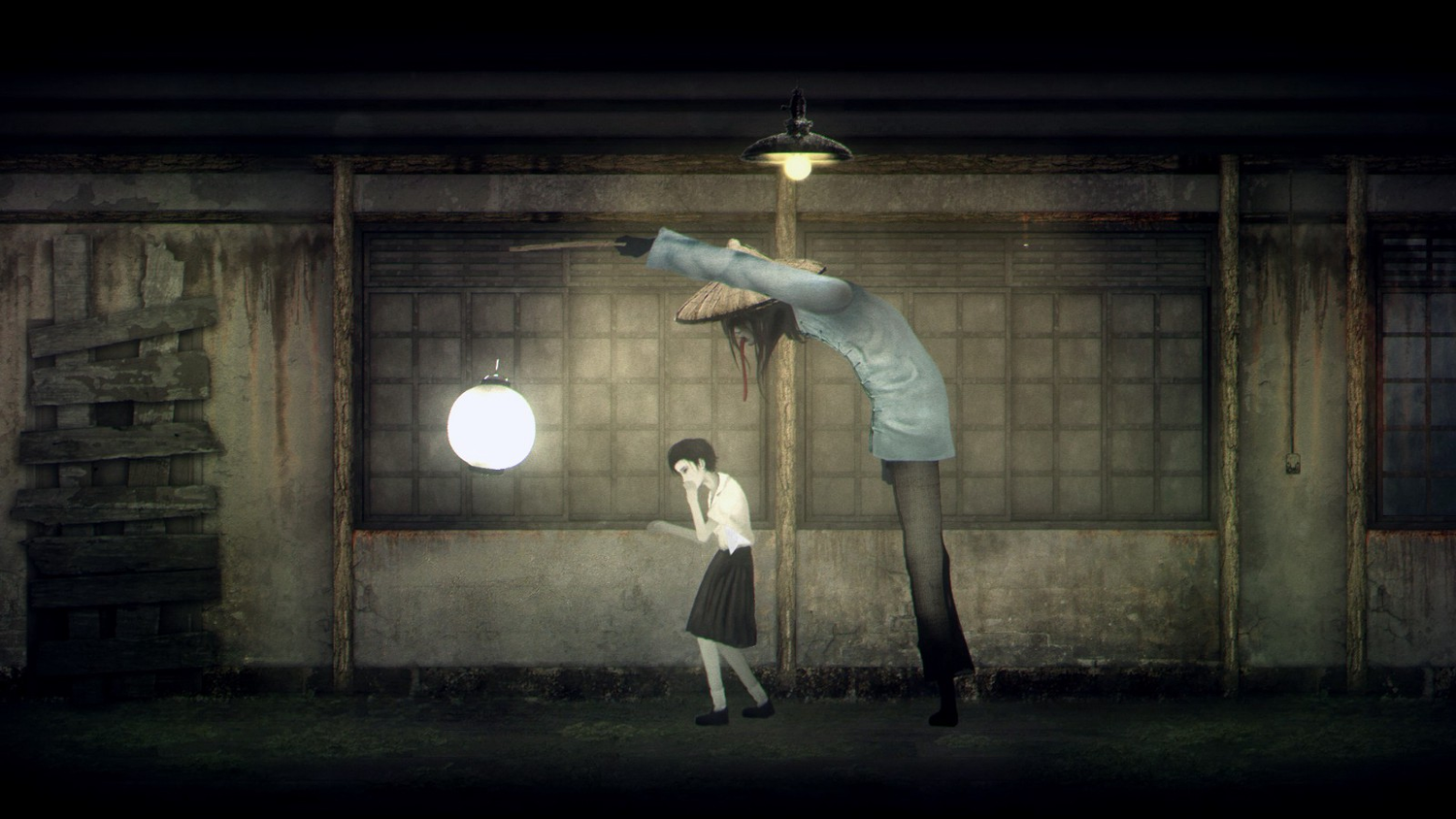 Detention is by far the most different horror game on this list because it uses a very different art style than most of the others. Also, Detention has nothing to do with the third dimension. Instead, it is a 2D side-scrolling game that still gives you a good scare.
Detention is a standard survival horror game all the way through, with complex levels and really scary graphics. Detention takes place in a Japanese high school and gives players a very different experience that makes them want more.
Resident Evil 4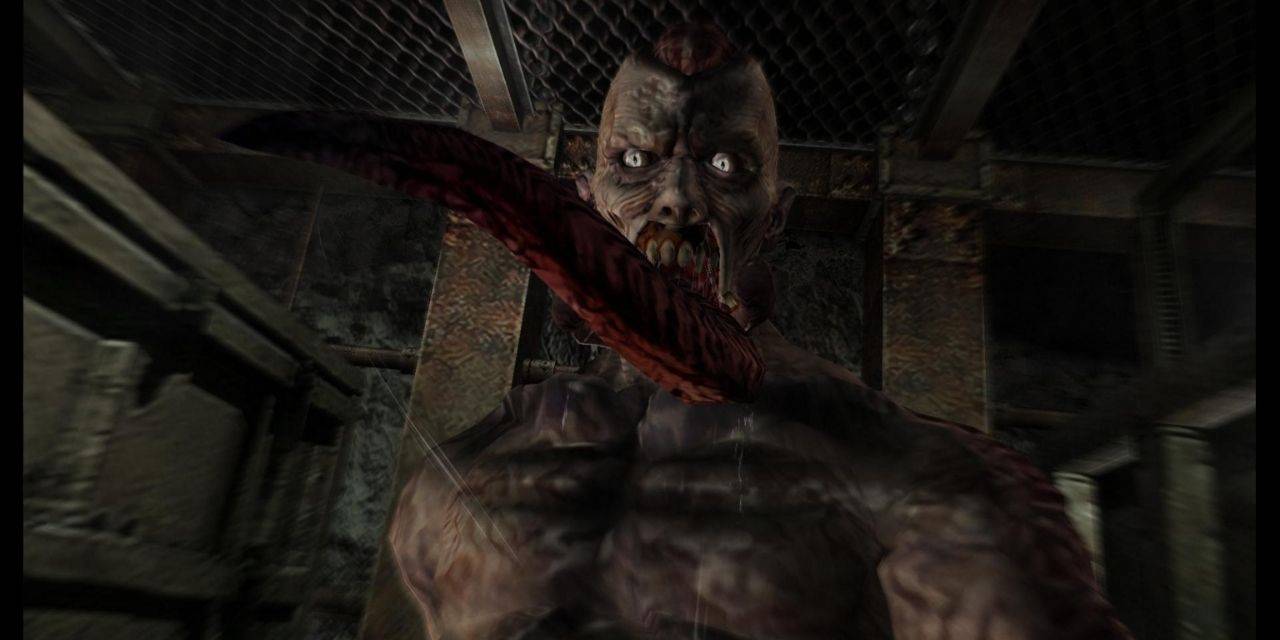 Resident Evil 4 is out now on pretty much every device you can think of. The Switch version of Resident Evil 4 is, as fans would expect, one of the best survival horror games of the past 20 years.
Now that one of the most popular horror games is finally on the Nintendo Switch. Players can enjoy the scares and fast-paced action anywhere they go. Well, as long as their console still has power life.
Layers Of Fear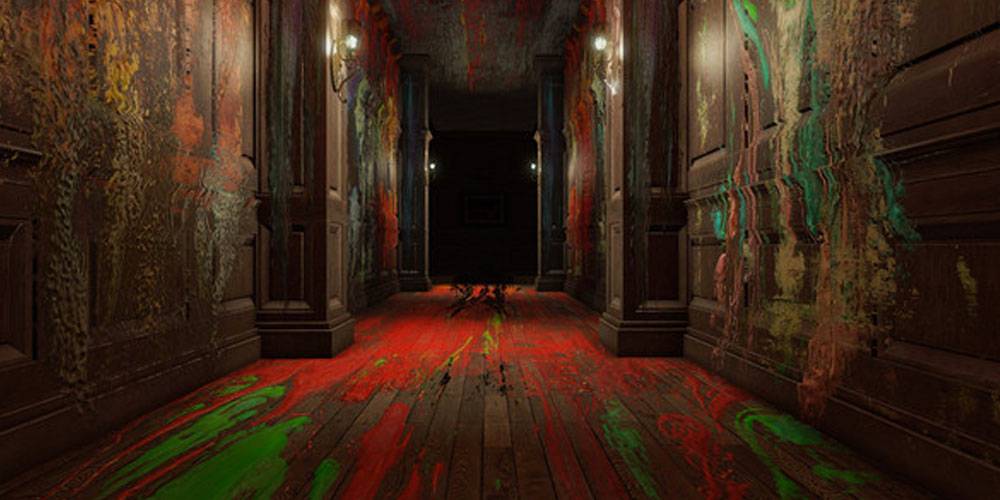 Layers of Fear is the first survival horror game by the well-liked Bloober Team. It has an interesting story about an artist who slowly loses his mind. And it has interesting images that take advantage of the game's artistic style.
In many ways, the game feels less like a standard survival horror game and more like a fun visual experience. Most of the game's fun comes from the way it looks. This means that the game might be better on other systems, but it's still a big deal on consoles.
Observer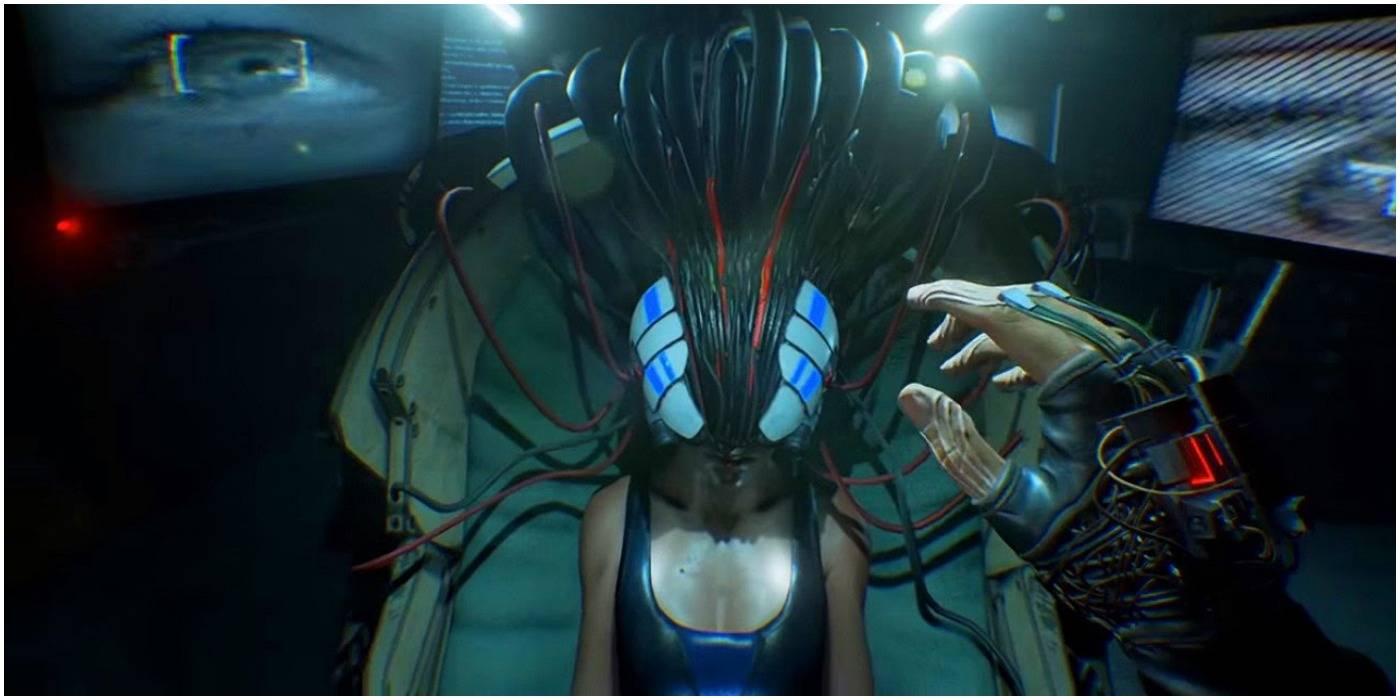 The second horror book by Bloober Team, Observer, is expected to be a huge hit with fans of science fiction and cyberpunk. Spacebar Clicker game doesn't feel at all like Layers of Fear. Instead, it seems strangely like Blade Runner. In a futuristic world, the player takes on the role of Daniel Lazarski, a detective who gets into suspects' brain implants with a device called the Dream Eater. This is a new way for police to question suspects.
Observer is scary to look at and scary to think about because it raises interesting moral and ethical questions. The game's port to the Switch is another amazing one. Its graphics aren't as good as they used to be. But it still runs and looks great on Nintendo's little hybrid device.
Dead By Daylight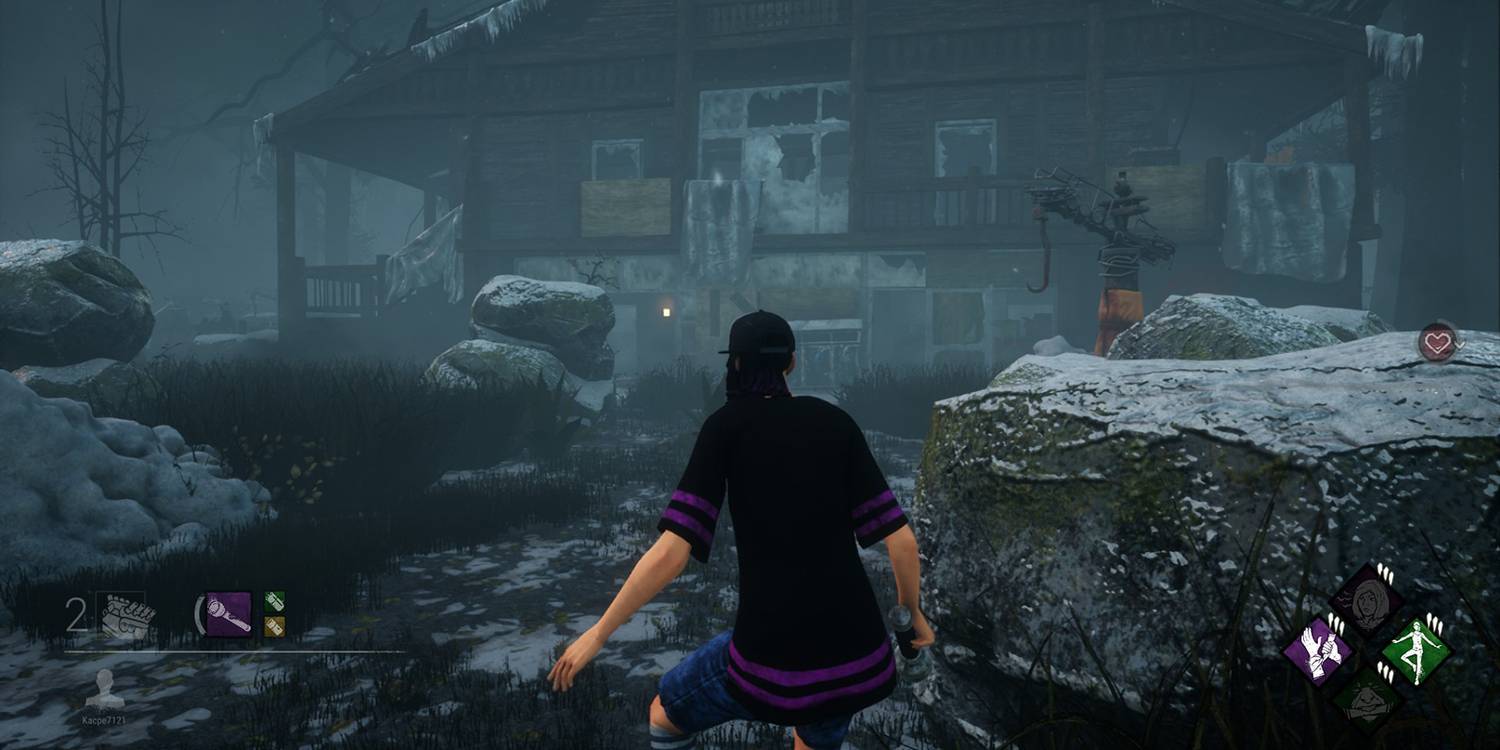 Even though Dead by Daylight isn't exactly a scary game, it stands out because it has an online multiplayer mode that is unlike any other. Players can choose to be either a survivor or a killer. Those who are survivors have to try to get away from the killer. Whose only goal is to kill every other player.
The game can be played cross-platform on almost all modern devices, except for mobile versions. The Switch version is the only portable version of the game that can be played fully cross-platform.
White Night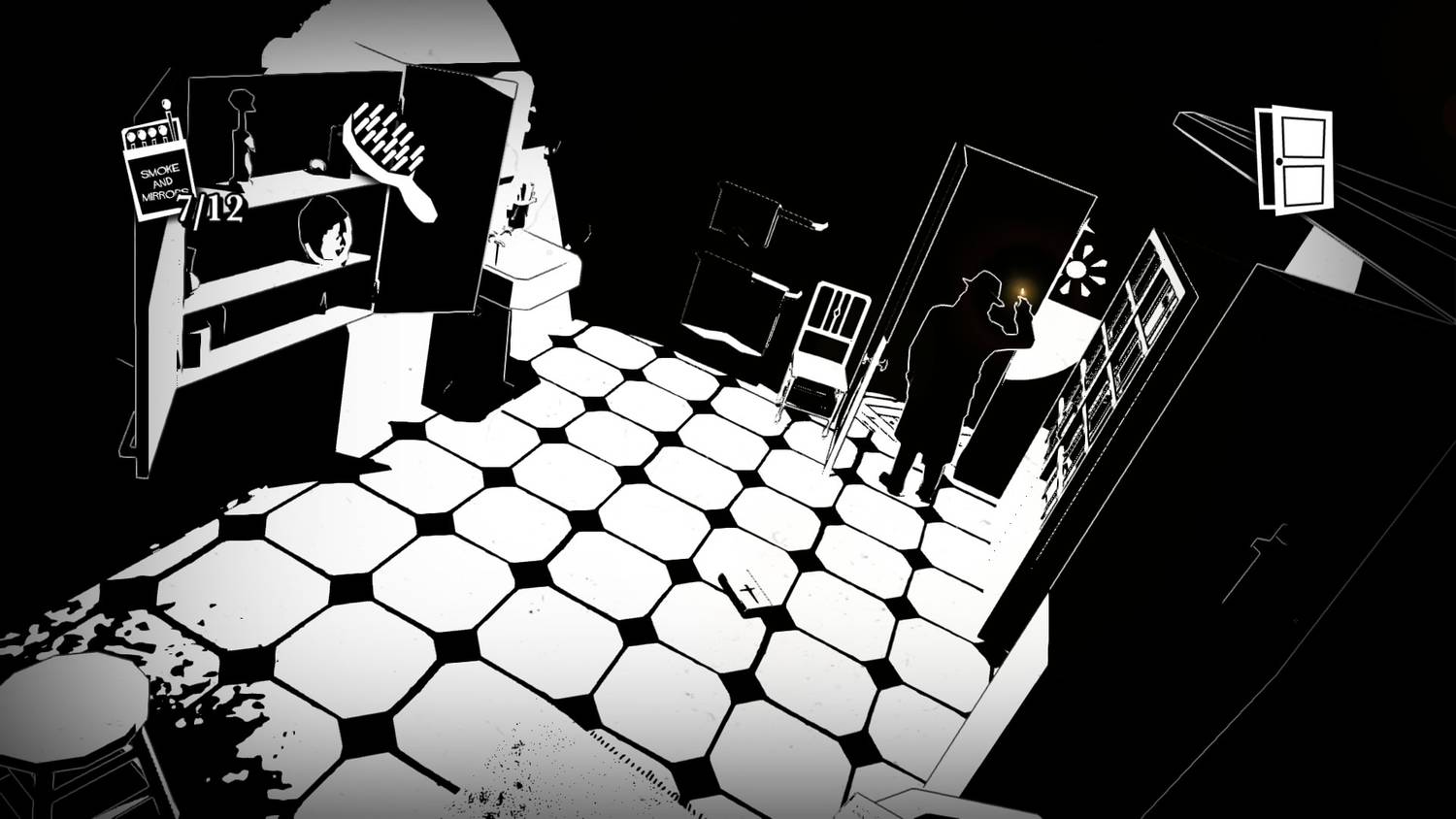 White Night is another scary game that is different from most of the other games on this list. This game has a third-person view and uses set camera angles like Resident Evil. But it can only be played in black and white.
The game takes place in a spooky house full of ghosts and makes good use of the few colors and camera angles it has. The player also has a limited light source in the form of matches. Which will go out in a few seconds if the player is not careful. Because of this, the player in White Night has to think quickly and carefully all the time or else the undead will attack.
Resident Evil
With the Switch version of this PS1 hit, you can now play the game that started it all anywhere. Resident Evil has never looked or played as good as it does now, and with the original on the Switch. There aren't many reasons not to check it out.
It's great that there are now so many more scary games for adults, like Resident Evil, that can be played on the Nintendo platform. The original Resident Evil is just one of many games that we hope will soon be available on the handheld.